Elfa Storage Solutions from The Container Store
September is the month to dedicate to your master closet. Here some storage tips to make the most of you space.
Wayfair.com
Decorate. Yes it's a closet. Yes, only you and your significant other see it (usually). But as The Container Store says, you should love your closet so much that you want t
o do a little
dance
every time you
walk
in. Paint the walls a calming color, add crown molding,
utilize
an
ottoman
(hello! extra storage and
cuteness
), lay down a patterned rug, and touch it off with awesome lighting. You should love how you look, so love the space that stores your look.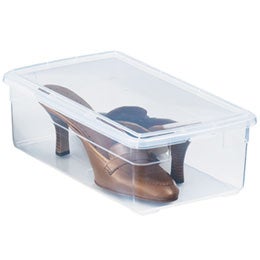 The Container Store stackable shoe boxes only $1.89!
Discounts available for bulk purchases
Shoe in. There are tons of ways to store shoes. In c
ollege, my closet space was limited so I used under bed boxes with
wheels
to store all of my shoes. Now, we have a whole
wall of shoe shelves
. You can also use stackable shoe boxes or a shoe rack. All this said, there is no excuse for your shoes to be piled
up
on the floor.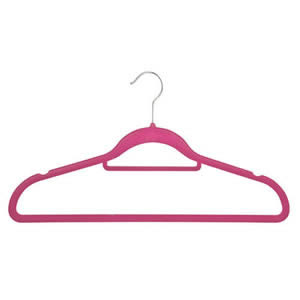 Huggable hangers. These are the best!! I converted when we lived in Jacksonville because our master closet
was a
laundry
room, linen closet, utility closet, and garage all in one, we were desperate for space. Huggable
hangers
are slim so you save space, clothes stay on so they look tidy, and there is an accessory hook for you to actually hang up to 4 items on one hanger.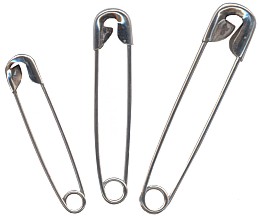 Purge. I know it's hard but it has to be done. Go through your closet at least once a year and donate clothing, accessories, and shoes that you don't wear as much. My sister-in-law, Becky, has a sister Tara, who's husband Barry (wow! did you get that?) has a great system for purging items. Whenever he wears a piece of clothing, he adds a safety pin to the hanger. This helps him
keep track of all the shirts he has worn and how many times. Although he uses this method as to not repeat, this is also great to know which items to purge. No safety pin=toss! Tara, send me a picture of Barry's shirts so I can share:) Check out Tara's awesome blog here.
If you have a great storage solution for your closet, share it with me at getittogetherproorganizing@gmail.com
2012 Copyright Get It Together Professional Organizing